Spark was asked to find a current suitable song that could be used as the official EF Education First Summer Song of 2016
The chosen song was the very catchy song 'Holiday' by DJ Antoine featuring Akon.
DJ Antoine also did a short exclusive video message for the campaign site to introduce the song to all EF staff and students:
The EF Summer Song was played all summer at all language schools daily and several times during the evening activities. Videos of EF students dancing to the song and of entire flash mobs were posted on various social media channels. Some examples:
https://www.facebook.com/EFMalta/videos/10154323182609486/
https://www.instagram.com/p/BHHibTKgerg/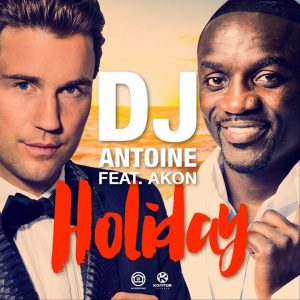 There was also a competition for all offices and schools to participate in a challenge for the best dance video of the summer. EF students were also invited to post their own dance videos onto social media to win a meet & greet with DJ Antoine himself.
The instruction videos to learn the dance was shared with all staff of EF around the World. Click here
Throughout all the activities DJ Antoine's current album, website and of course the song 'Holiday' were promoted via links and microsite. The campaign ran until end of August.
Spark conducted the search for the most suitable song and negotiated the use of the song with all parties involved.