Spark offers research, negotiations, and contract and project management for product placement in both film & music videos.
Product Placement in Films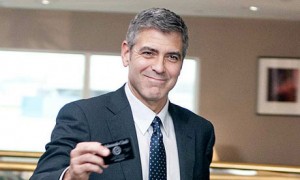 Product placement is the paid-for placement of a product, service or brand in any form of audio-visual content.
This is different from a film promotion, which is a marketing alliance between two partners, usually a brand wishing to associate its products or services with an entertainment property, and a film studio/record company wishing to maximize the promotional exposure around a specific release date of a film, DVD or music album.
Spark recommends the negotiation of a deal that involves both product placement and a marketing promotion, in order to reduce costs for the placement and to maximise exposure overall.
In terms of different types of product placement we suggest a look at all of the following:
Showing the brand used in a natural setting in a key film scene
Placing the brand logo on a billboard in the background of a key scene
Showing a print ad in a newspaper or magazine that one of the main characters is reading
Filming a scene in or outside a branded shop
Having two characters talking about the brand i.e. while window shopping
Product placement is not yet an exact science, but research has shown that the following can help make your placement more effective:
Dos:
Interlink product placement with social media activities to expand the value of the placement.
When the product is used by a main character the audience has expressed more positive attitudes.
Increasing consumers' brand awareness is an appropriate goal for product placement – not always direct sales.
Don'ts:
Placement has to be relevant to the scene otherwise the viewer's impression can be negative.
Good to know: men are more likely than women to be influenced by masculine product placements (e.g. cars) that are advertised during film and television programs.
Spark researches suitable films under the following criteria:
We want the right audience
We want a potential hit film
We want the right placement: story line or lead actors should give enough opportunity for product placement
Timing: there are far more opportunities if a film is still in pre-production rather than being filmed or even in post-production
Product Placement in Music Videos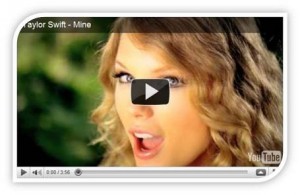 There are some great advantages to product placement in music videos if your brand is targeting a young demographic (14-24 year olds):

Very short lead times of 3-8 weeks
Captive and young audience
Easily defined demographics
Very high social media use in target group
Association and image transfer
Possible use of images / footage in marketing of brand
Competitions to encourage fans of an artist to get involved with a brand's products (established artists)
Competition prizes of money-can't-buy activities such as attending a recording session, meet & greet, being part of a music video as an extra
Interlinking of social media activities of brand and artist
There are possibilities for non-monetary promotions where the brand will help with the activation and marketing of the music video through its communication channels. This works well with artists who are on the brink of breaking through.
Alternatively product placement could be done for an agreed fee in combination with marketing commitment by the brand. This is how it would work in most cases with superstar artists.
For developing artists it might sometimes be required that the brand pays some money towards the filming cost of the video, especially if the brand wants certain script changes implemented.