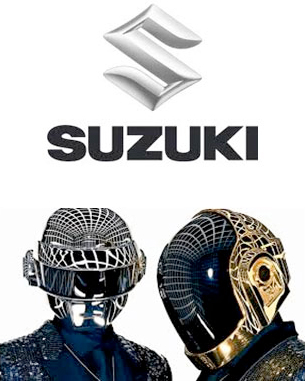 Spark has successfully assisted the Japanese ad agency Aozora in clearing the Daft Punk track 'One More Time' for a Suzuki TV ad in Japan.
Daft Punk are considered to be very hard artists to clear for advertising. Due to Spark's personal contacts with some of the world's biggest artists, their managements, record labels and music publishers we are more often than not able to make the impossible possible for our clients.
Please contact us with your project details.