Spark negotiated a testimonial and use of music rights for DeutschlandCard, one of Germany's  biggest retail loyalty card schemes, and Serviceplan One.
German 'Neue Deutsche Welle' superstar Markus is centre point of the testimonial. Markus had a massive hit single with 'Ich Will Spass' (I Want To Have Fun) in the 1980s. The song and Markus have gone down in German music history.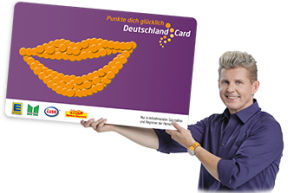 Markus has re-recorded the song with new lyrics, to fit DeutschlandCard's new campaign targeting customers of some of Germany's big supermarket chains and ESSO. What made it extra special was the opportunity to work with the original song's producer and songwriter Alex Klopprogge on this new version.
Markus appears in a promotional video, point of sale material and an online competition. He will also do appearances for selected retailers and do meet & greets, sign autographs etc.
The campaign will run for an initial 6 months.
Spark negotiated all aspects of the testimonial and music rights including fees and agreements.