Spark was asked to negotiate the master and publishing rights for the song 'I Will Sing' by NEEDTOBREATHE on behalf of Sky Germany. The song was used in the background for a content campaign showcasing Sky's football and new TV/Film content exclusively available on the Sky platform.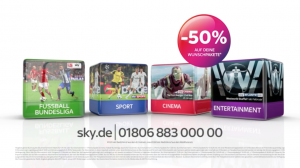 Spark identified the 4 rights owners for the song and negotiated the sync fee and agreements.
The campaign will run until the end of March 2017.